Stopping Scams Together
---
Join the Consumer Assistance Program in stopping scams. Sign up to receive emails or join us on social. You can help stop sca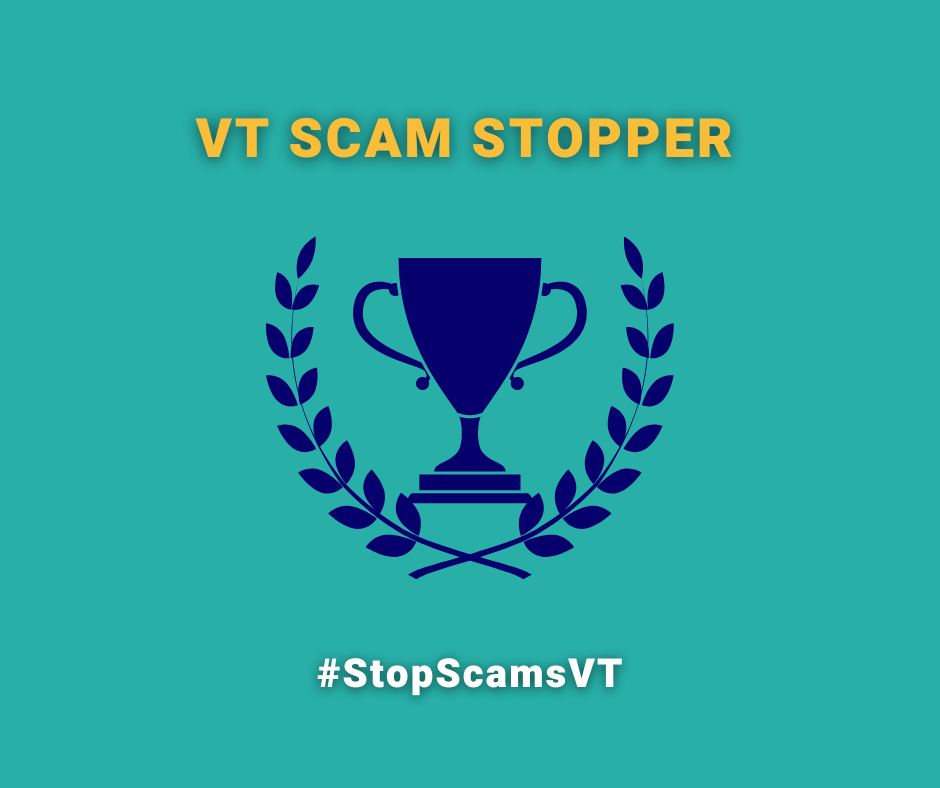 ms and learn scam awareness strategies to stop scams in your community. Sign up for emails now!
Stop a Scam? Thank you! Join us in sharing the good news! 
Share your story with us on social media using #StopScamsVT in your post.

Complete our form here and give us permission to share your story for you.
Learn scam prevention strategies now on our website.
Questions? Contact CAP.