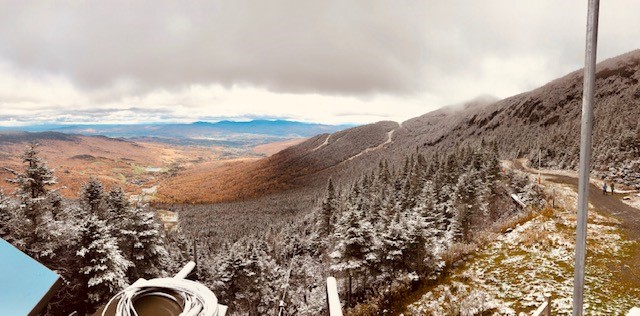 The Environmental Protection Division assists the Natural Resources Board in its administration and enforcement of Vermont's Land Use and Development Act (known as "Act 250") which regulates environmental impacts of development in Vermont.
The Division enforces Act 250 by filing enforcement actions in the Civil Division of the Superior Court. In those actions, the Division seeks civil penalties and injunctive relief to ensure compliance with Act 250. The Division also handles appeals of cases involving Act 250 issues to the Vermont Supreme Court. In addition, the Division provides legal advice to the Board in appeals or in anticipation of litigation regarding jurisdictional opinions, permit approvals, denials, or conditions, and direct challenges to Act 250 rules or statutes. While Board attorneys usually represent the Board in an appeal to the Environmental Division of the Superior Court, the Division may assist the Board in cases at that court, such as when the cases raise constitutional questions. The AGO may also advise other state agencies (such as ANR) in Act 250 appeals.
For more information about the Natural Resources Board:
• The Natural Resources Board website.
• Map of all District Commissions, click here.
Act 250 statutes are found in Title 10, Chapter 151, of the Vermont Statutes Annotated
• Title 10, Chapter 151.
• Quick link to the "Ten Criteria" [10 V.S.A. § 6086(a)
Act 250 Rules, published by the Natural Resources Board, can be found here:
• Act 250 Rules
Examples of Division Act 250 Cases
Imposition of civil penalties against a ski resort for Act 250 violations (State v. Hermitage)
Imposition of civil penalties and injunctive relief in enforcement action for excavation without Act 250 permit (State v. Dunn, et al.)
Consent Order with injunctive relief and monetary payments in case on behalf of Natural Resources Board and ANR (State v. Intervale Center, Inc. et al.)
Vermont Supreme Court appeals of Act 250 issue (In Re Waterfront Park, 2016 VT. 39); (In Re Treetop Development Co., 2016 VT. 20);(In re Shendandoah, 2011 VT. 68) (Natural Resources Board v. Dorr, 2015 VT 1).